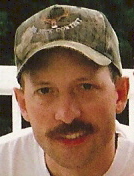 Tom Leonard failed to return from a fall hunting trip in Northwestern British Columbia at Spatsizi Plateau Provincial Wilderness Park. Tom signed in at the Eaglenest Trail Head on September 11, 2005 and continued on backpacking on his limited entry sheep hunt. When he failed to return home on October 2, 2005 RCMP conducted a search and located his truck at the base of the mountain at Eaglenest Trail. Search and rescue was called in and they conducted a search using aircraft and ground trackers but there was no trace of the missing man. Due to weather conditions the search was called off on October 8, 2005 and the family was reassured that a recovery operation would be conducted in the spring when weather conditions permitted.
In late June, an extensive one week voluntary search was conducted by family and friends searching various areas of the park. Again poor weather hampered the search.
In mid July, an RCMP air search was conducted for 5 days but again failed to produce any answers. Tom's clothing was all camouflaged, including his backpack. He was packing a brown tent and quite a bit of gear.
Missing Spatsizi Hunter Website